Which laptop to buy?
This question is quite common at this time of the year. It's the start of another school year, and whether you are a freshman looking for a laptop to carry around for the next four years or an upperclassman who needs an IT refresh, this is laptop buying season.
Choosing a laptop can be daunting because of all the impenetrable list of specs you have to compare, and people just buy a MacBook Air because "you can't go wrong buying a Mac". Well, actually, you can. If you look hard enough there are many laptops out there that are just as lightweight and stylish as a MacBook Air, with at least the same processing muscle, but are cheaper and make a good deal.
Here is my shortlist of the best MacBook Air Killers, with some budget alternatives that perform just as well, and some portable laptops for gamers.
MacBook Air Killers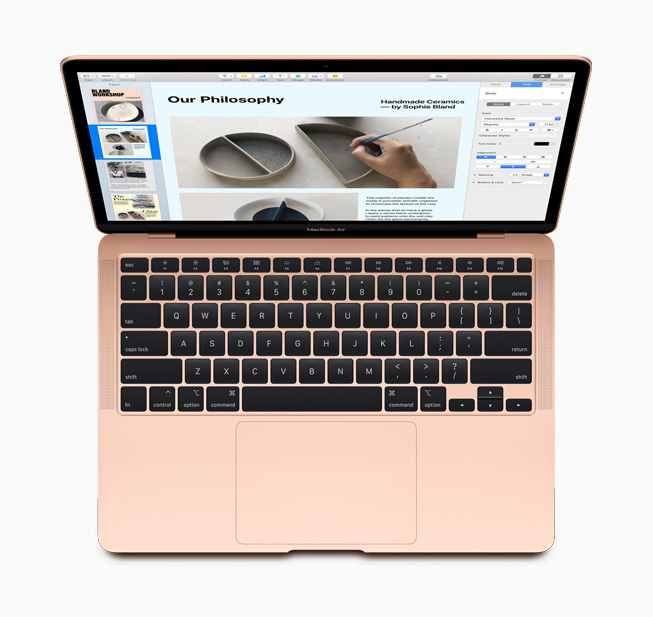 (Image credits: Apple)
Same Performance, Same Price Point, More Style and Runs Windows
The benchmark for my review here will be the 2020 Macbook Air with i5 processor, 8GB RAM and 512GB of SSD memory, coming in at $1,899 on the Apple store before education discounts, and weighing around 1.29kg.
This is the Goldilocks model of the MacBook Air, in terms of specs, and is the one that will fulfil most of your needs without burning too big a hole in your pocket. All the models I choose to quote later in this section have virtually the same specs, screen size and number of ports, except for a few important differences which I will point out.
Asus Zenbook 14 A5371T
(Image credits: Asus)
One look at this gorgeous babe and you can tell that it is a flagship product. Built with brushed steel, this ZenBook comes with an i7 processor and numeric touchpad keyboard. Under the hood, it's mostly the same story. The same specs, but lighter and thinner than the MacBook Air at 1.15kg. It also comes with the Asus SonicMaster sound system, made in partnership with Harman/Kardon. At only $1,698, it beats the MacBook Air on price too.
Razer Blade Stealth
(Image credits: PCMag)
If you want a laptop to set you apart, this is the one for you. White on white is so basic—this is the era of black and green, folks! Oh wait, did I not mention that THE KEYBOARD IS RAINBOW COLORED? That's right folks! Each key is individually programmable with up to 16.8million colours! Build quality is great too. The chassis of the laptop is made of the same stern stuff as the MacBook Air, just in black, and it looks sleek AF.
Of course, many of you will associate Razer with gaming, and that's not wrong because they are indeed a gaming brand. However, their Razer Blade Stealth is definitely not a gaming laptop. In fact, you can't play most games on the Razer Blade Stealth, you need to buy their Razer Core for gaming. If you don't, the Razer Blade Stealth is an amazing laptop all on its own.
This brings us to price. At $2,219 for the 256GB model, it is slightly more expensive than our reference MacBook Air. However, for that, you get an FHD Matte (1920 x 1080) 120Hz (in layman terms, more pixels than Apple's Retina), and a more powerful processor, as well as a freaking cool keyboard. One good piece of news: Razer has an education program!
Announcement: The link above is an affiliate link. This means that if you sign up through it, Digital Senior may earn a small commission that helps us to keep going (and at no extra cost to you)!
Budget 
Asus VivoBook 14
(Image credits: Asus)
This is one laptop that is understated. It hardly stands out from the crowd with its looks. If you are willing to carry 1.6kg around for half the price of a MacBook Air, this laptop is for you. It even has a slightly larger screen. Build quality is reasonable, and feels sturdy enough to carry around and maybe even survive a few knocks. What's great about the VivoBook is its Ergolift hinge, which adds a slight keyboard tilt that makes it more comfortable to type all your assignments. Prices start at $999 without further configuration.
Lenovo IdeaPad 3
(Image credits: Lenovo)
This one is for someone who is on the tightest of all budgets, with the lightest of all loads. Maybe you just blew all your cash on building a new desktop, but you can't really bring that to school. Well, this 14-inch laptop costs only $499 and weighs about 1.6kg. With it, you can open a couple of tabs on Google Chrome, watch some movies, and all ordinary day-to-day tasks. Anything beyond that is going to be a laggy experience, but you as a student maybe that's all you need. Great portability, decent performance, at a dirt-cheap price (plus Lenovo has student discounts you can take advantage of too).
Portable laptops for the Gamers
Aftershock 15X
(Image credits: Aftershock)
If you didn't know, Aftershock is a Singapore brand. If you're feeling particularly patriotic after Joseph Schooling's Olympic gold, support local! Even if you don't, the Aftershock Forge 15X is a great laptop that balances price with performance.
Many gaming laptops compromise on weight to give you the horsepower you need to drive your games, but the no-frills 15X packs the latest RTX GPUs from NVIDIA at a reasonable 2.2kg.
Of course, gaming laptops don't come cheap but Aftershock, being a small and nimble local company, allows you to personalize what goes into your laptop using their handy configurator, Hard disk, GPU, RAM, Screens are all flexible so you can get the perfect laptop that fits your needs and budget.
The recommended model starts at $1,975 and will go higher depending on your configuration. The reason why is thanks to the 9th-gen Intel Core i7 processor and 144Hz display. it uses. This means that theoretically, you can play almost any game on this laptop, cooling permitting, including AAA titles. If you don't understand what I just said in this last paragraph, you probably don't want to spend slightly under 2k on this laptop anyway. But if you do, go for it!
Acer Aspire Nitro 5
(Image credits: Acer)
If you want a slightly cheaper gaming laptop, the Acer Aspire Nitro is a sleek-looking machine that packs a GTX1650. This guy will handle most AAA games at 1080p with finesse but don't expect it to run the latest and the greatest. At around 2.2kg this is no ultrabook, but you should be able to carry this around in your backpack just fine. Prices start from $1498 for the cheapest AMD Ryzen 5 3550H model and go all the way up to cool $2,398 for an i7 model with 1TB SSD and GTX 1660Ti graphics card.
Bonus: Microsoft Surface Pro 7
(Image credits: Microsoft)
Special 10% Discounted Rate for Student
No student laptop guide will be complete without a mention of the Microsoft Surface. Neither laptop nor tablet, this device is a powerful tool for students. Its 12.3-inch screen is in a 3:2 ratio, more similar to an A4 sheet of paper than the traditional 16:9 laptop screen and, coupled with the surface pen it comes with, is the perfect note-taking device. It also has a front-facing camera so if you are too lazy to take down the whole slide during lectures, just snap a picture. While it costs $1,799 for the 256GB, i5 version with 8GB of RAM to match our benchmark MacBook Air, I feel the price is justified by the utility. The keyboard type cover is usually sold separately, but at IT shows you can get them to give it to you for free.
To really get a feel if this device is for you, find a retail outlet near you can give it a try. Most Challenger outlets and big electronic stores like Courts and Harvey Norman will have display sets.
Do some homework!
There is a whole world of laptops out there of all shapes and sizes. The list above is by no means exhaustive – there are so many other awesome laptops that I just couldn't fit into one article. If you look hard enough, there will definitely be one laptop out there that's perfect for you. And whatever you do, don't buy a MacBook Air if you can help it.
Of course, the best place to see them all in one place is at an IT show, which happens every quarter.
Laptop
Specifications
Weight
Price
13-inch 2020 MacBook Air
128 GB Storage or 256 GB
1.1GHz Intel dual-core Core i5 processor
Configurable to 1.2GHz quad-core Intel Core i7, Turbo Boost up to 3.8GHz, with 8MB L3 cache
Intel Iris Plus Graphics
8GB memory
1.29 kg
S$1,899
Asus Zenbook 14 A5371T
Intel® Core™ i7-10510U Processor
8GB LPDDR3
OnBoard Memory 8 GB
14.0" IPS FHD (1920x1080)
1TB M.2 NVMe™ PCIe® 3.0 SSD

1.15 kg
S$1,698
Razer Blade Stealth
Quad-Core 10th Gen Intel® Core™ i7-1065G7 Processor with Hyper Threading 1.3 GHz / 3.9 GHz (Base/Turbo) 25W
Intel® Iris™ Plus Graphics
13.3" FHD Matte (1920 x 1080) 120Hz, 100% sRGB,
16GB
LPDDR4 3733MHz
256GB SSD PCIe Microsoft Precision
Glass Touchpad
Wireless AX WIFI 6
1.36 kg
$2,219
Asus VivoBook 14
Intel® Core™ i5 8250U Processor,
Windows 10 Home
8GB DDR4 RAM
NVIDIA® GeForce® MX230 , with 2GB GDDR5 VRAM
ASUS SonicMaster Technology
Starting weight at ~1.5 Kg
$999
Lenovo IdeaPad 3
Intel Celeron 5205U Processor (1.90GHz, 2 Cores, 2MB Cache)
4GB DDR4 2400MHz Onboard
1TB Hard Drive
14.0" HD (1366x768) TN Anti-glare
Integrated Intel® HD Graphics
Built-in Bluetooth™ 0.3M Camera with Array Microphone
1.6 kg
$499
Aftershock 15X
Intel® Core™ i7-10875H Processor
6MB Smart Cache
Intel® HM170 Express NVIDIA GEFORCE RTX 2060 6GB GDDR6
15.6 Inch 144HZ FHD Premium AHVA / IPS Wide Color Display (1920x1080)
16GB (8GB x 2) DDR4 2666MHZ (Dual Channel)
500GB M.2 NVME Western Digital Black SSD
Starts from 2.2 KG, based on configuration
$1,975
Acer Aspire Nitro 5 (AN515-43-R5V8)
Windows 10 Home
AMD Ryzen 5 3550H processor Quad-core 2.10 GHz
NVIDIA® GeForce® GTX 1650 with 4 GB dedicated memory
39.6 cm (15.6") Full HD (1920 x 1080) 16:9 IPS
8 GB, DDR4 SDRAM
512 GB SSD
Starting from 2.2kg
$1,498
Microsoft Surface Pro 7
10th Gen Intel® Core m3, i5, or i7
Intel® UHD Graphics (i3)
Intel® Iris™ Plus Graphics (i5, i7)
TPM chip for enterprise security
4GB, 8GB, or 16GB RAM
802.11ac Wi-Fi wireless networking;
8.0 megapixel rear-facing autofocus camera with 1080p HD video recording
Stereo microphones
Stereo speakers with Dolby audio
Sensors:
Ambient light sensor • Accelerometer • Gyroscope • Magnetometer
i3, i5: 1.70 lb (775 g)
i7: 1.74 lb (790 g)
$1,208 (starts from)