Looking to get an MBA (Masters of Business Administration)?
So you're aspiring to become competent in business administration. You desire to raise your value as a professional, maybe even become able to strike it out on your own in the future. But regardless of the specifics, in aiming for that shiny MBA, wouldn't you naturally wish to go for the best and extract the max value on this journey?
Well, you're in luck. We've got the perfect thing — the perfect event for you.
Have you heard of QS? Yeah, the one with the QS University Rankings that lists down all the world's leading universities. It's one of if not the most highly valued benchmark for university rankings worldwide.
Enter… QS's virtual Singapore MBA event!
Boost your career
As you would expect from such a highly prestigious organisation, there are some seriously insane benefits to be had from attending this event, that will be held on 22 August this year. Obviously, like all such events, you'll have some guest speakers who'll share their expertise along with admissions team and alumni from the business schools who you can talk to learn more and better make your decision. However, the unique features of this event that make it really something not to miss out on are as follows:
◘ Networking
You'll get to meet teams and alumni from some of the world's top business schools!
◘ Exclusive scholarships
Attending QS events makes you eligible for their exclusive scholarships, in this case specifically merit scholarships worth USD 45K! As a bonus, here's a useful resource on scholarships from QS themselves!
◘ Giveaways
Starbucks vouchers are surely appreciated, and on top of that, you'll get a 1:1 CV review with their expert career coaches!
Top MBA schools attending the event
In general, the following programmes are all full-time and on campus with a duration of 1-2 years. Their intake usually starts in September, and you can start applying for that September's intake a year prior. Of course, this is not a hard and fast rule! An exception would be the well-known business school INSEAD, which has a January intake as well.
The following list (in no particular order) tracks the QS World University ranking system for Business and Management Studies which uses graduate and employer surveys to determine 1) Academic Reputation 2) Employer Reputation 3) Research Citations per Paper 4) Productivity and impact of the published work of a scientist to give you a good overview of the university's strengths.
Disclaimer: It is unadvisable to evaluate the following programmes by their absolute rankings alone as they all have their own styles and specialisations. To learn more about them, it is advisable to attend the virtual event which you can register for with the link here.
1. INSEAD (QS WU 2nd Globally)
This French Business School is ranked 2nd by QS World Universities ranking for Business Management, and its MBA program is the top sixth in the QS Global MBA Rankings 2022. It is one of the leading and largest graduate business schools. Currently, there are three comprehensive and fully connected campuses in Asia (Singapore), the Middle East (Abu Dhabi) and Europe (France), 165 renowned faculty members from 41 countries and more than 1,300 MBA participants and PhD candidates as well as 11,000 executives yearly. What's more? INSEAD collaborates with Wharton and has a joint EMBA program formed in conjunction with Tsinghua University. Of course, the school also has an international reputation backed with accreditation from AACSB, EQUIS and AMBA.
The INSEAD Asia campus is located near one-north MRT station. If you're still undecided about an MBA with this school, check out INSEAD's free MOOCs on Coursera (offered periodically) for a sneak peek into their offerings!
Duration: 10 months
Cost: €89,000 (approx. $142,645.46 SGD). Add €2,000 for a business foundations programme.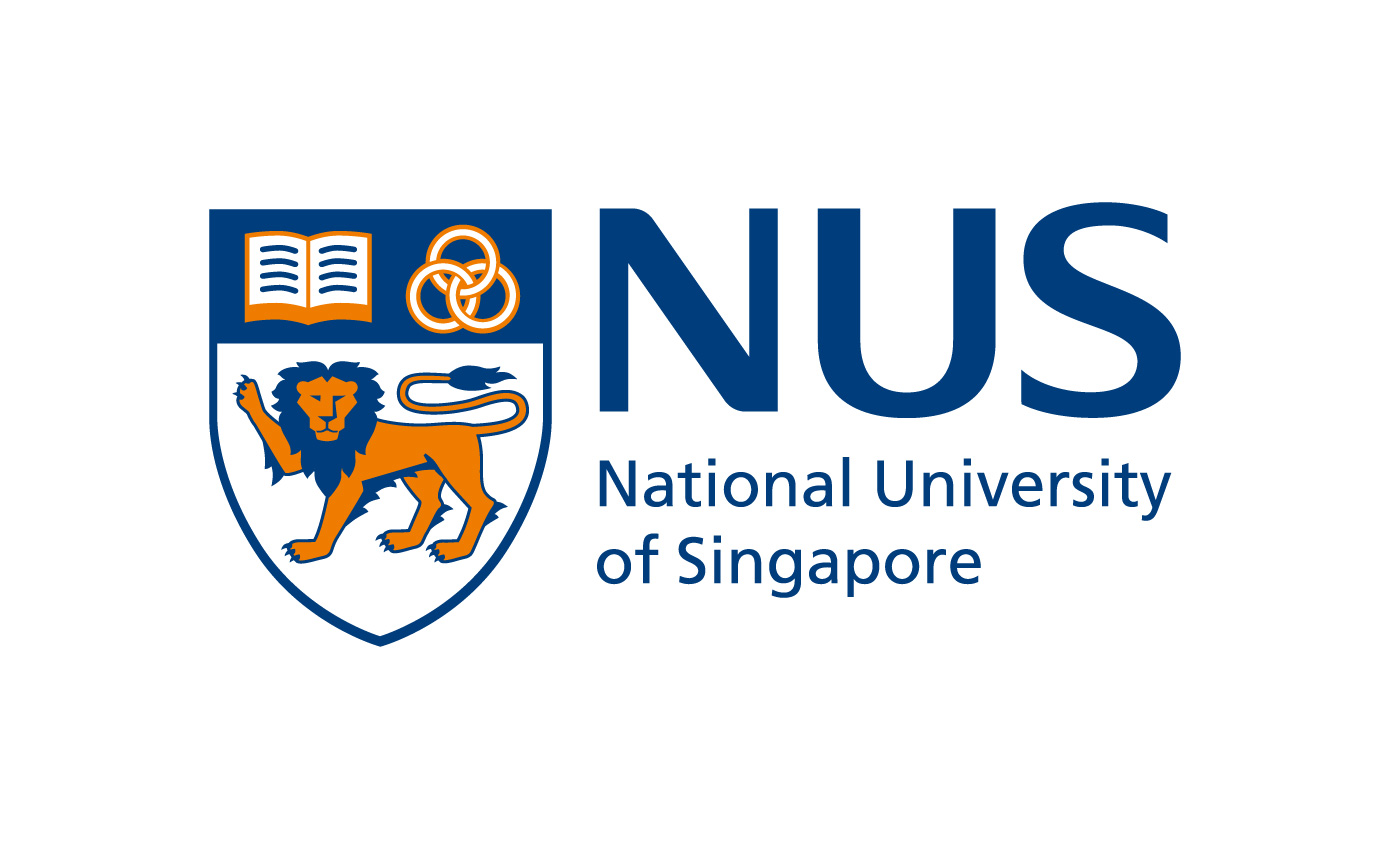 2. National University of Singapore (QS WU 13th Globally)
NUS MBA's programme is great. Of course, it's NUS, arguably the best university in Singapore. There are no worries about recognition considering it is backed by both EQUIS and AACSB. NUS has a great global reach and is partners with the Columbia Business School, Duke Fuqua, Copenhagen Business School and many more institutions, which students can spend a semester abroad to gain international experience.
You can also choose to do a double degree, which will see you study at Peking University (Beijing), Hautes Études Commerciales (HEC) Paris or Yale University (USA) for the second year.
Duration: 17 months – Full-Time, 24-30 months – Part-Time
Cost: SGD 68,000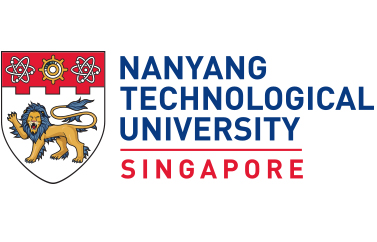 3. Nanyang Business School – NTU (QS WU 20th Globally)
A school that gains strength from its strong roots in research and prides itself in its deep Asian roots, NTU's Nanyang Business School isn't to be taken lightly. If you want to gain a global perspective on management issues, applied in the Asian context, NTU is for you. With live business consulting projects and international study trips, your time at NBS will be an enriching one. If you are into some new MBA programmes, NBA also offers Nanyang-Waseda Double MBA Full Time, Nanyang-ESSEC Double Masters and Nanyang-St Gallen Double Masters which are for different durations and costs. They are accredited by AACSB and EQUIS in addition to being a GMAC school.
NTU reports high employment rates for their MBA programme: according to the Nanyang Business School GSCDO Employment Report 2019, 95% of their MBA cohort found employment within 3 months of graduation. You can check out the Career Report (downloadable through the Nanyang Business School MBA page) for more information!
Duration: 12 months (Full-Time), 29 Months (Part-Time)
Cost: S$ 62,000 (excludes GST)
4. Lee Kong Chian School of Business (LKCSB), Singapore Management University (QS WU 36th Globally)
LKCSB is a young superstar, founded only in 2000. However, it has been on a rapid ascension to gain a solid reputation in the Asia-Pacific region. We all know SMU loves to show off its solid graduate employment survey for undergraduates and we all know businesses love SMU students' outspoken attitudes. If you want to be great at your presentation and interpersonal skills, and study an MBA with an Asia-focused curriculum, LKCSB should most definitely be a university to look at.
LKCSB aims to prepare emerging business leaders for current and future challenges as quickly as possible, with the school's MBA being Singapore's 'most accelerated MBA programme'! Its faculty has an international feel, many of its staff holding credentials from Harvard, Oxford, Stanford, INSEAD, and Yale. The school showcases dual accreditation from AACSB and EQUIS.
Duration: 10-15 Months (Full-Time)Cost: S$67,410.00 (Full-Time)
5. Manchester Business School (QS WU 32th Globally)
Offered by the University of Manchester, this program is a part-time only course. This international programme includes a live project to give you the practical experience necessary to set you apart from your competitors in the industry. The Manchester Business School is well-known for its Business Programme, so I highly doubt accreditation will be an issue. An interesting feature of this MBA is the availability of a Global Careers Service that lets you accelerate your current career path with MBS's help or find career opportunities worldwide. The 5 specialisations they offer are 1. General 2.Finance 3. Finance Accelerated 4. Engineering 5. Project Management. They are triple-accredited by AACSB, EQUIS and AMBA as well.
Here's another interesting thing about the Machester MBA: you won't need to take the GMAT before applying! The school gets candidates to take a 45-minute Manchester application test instead, helping you to fast track your studies and skip months of additional test prep/studying.
Duration: 2 years plus a 6-month live company project
Cost: S$68,167.56
6. ESSEC Global MBA (QS WU 28st Globally)
Well-known in Europe as a leading business school, ESSEC offers a comprehensive MBA with a huge variety of specializations. This niche French institution offers a Global MBA with 2 tracks, the first being Strategy & Digital Leadership and the second being Luxury Brand Management.
The school "focuses on developing students in the areas of Digital Business, Entrepreneurship & Innovation, SmartLife & Smart Economy, and Leadership."
The ESSEC Global MBA is available in Paris and in Singapore and is a 1-year full-time programme. 
It is also accredited by AACSB and EQUIS.
Duration: 1 year (12 months)
Cost: For programs on the ESSEC Asia-Pacific Campus, tuition is fixed at SGD81,900  (GST included), for 2020-2021

7. The Strathclyde MBA (QS 113 Globally)
Strathclyde Business School is one of the few schools in the world with triple accreditation from 3 international bodies of AMBA, AACSB, and EQUIS. This school is most famous for its research strength, having won the 2014 Research Excellence Framework and is one of the top 10 schools in the UK for its research. They have achieved the highest possible rating for their research environment. They are ranked the 98th in the world by the Financial Times for the Global MBA programme and 85th for their executive MBA programme. Strathclyde's MBA is known as the best Scottish MBA in Europe. The course is offered through DIMENSIONS International in Singapore.
Cost: $40,461.00 with GST
Duration: 24 months (Part-Time
8: Melbourne Business School (QS WU 34 Globally)
Melbourne Business School offers the #1 MBA in Australia. Accredited by AACSB and EFMD (EQUIS), their degree programmes and short courses are ranked among the best in the world by the Financial Times and the Economist. They are guided by a team including the CEOs of leading national and international companies who help ensure that their work is relevant to business needs. Melbourne Business School has an Executives-in-Residence Program in which they appoint business leaders to share their experience with their students, faculty members and client organisations.
Cost: The program fee for their 2023 Full-time MBA is AUD $99, 630.
Duration: Up to 2 year
9: McGill University (QS WU 50 Globally)
Based on the 2022 Financial Times Global MBA Ranking, McGill University was ranked 2nd in Canada and 90th globally. Their MBA programme is neither traditional nor expected as it allows students to personalise the contents of their degree to gain a competitive edge. This is because they seek to fill a gap in skill that most MBA programs have historically neglected to teach, like AI, financial technology, data analysis and design thinking.
Cost: Tuition for 2021 entering class is $99,500.
Duration: 1 year or 2 year
Alternative MBAs (Non-attending business schools)
Just to add a different perspective, here are some business schools with pretty good MBAs as well which will not be attending the event. Perhaps you might want to take them into consideration as well as you weigh all your options.
10. SP JAIN Global School Of Management Singapore – Global MBA
Having campuses in Dubai, Sydney and of course Singapore, SP Jain Global School Of Management is a school worth taking a look. It focuses on the development of attributes like global intelligence, creativity and innovation, teamwork, decision-making and communication skills. It is accredited by TEQSA and ABEST21. It was ranked #12 by Forbes for International 1-year MBAs, which is pretty decent by all measures.
One thing to watch out for is SP Jain's use of their proprietary Engaged Learning Online (ELO) platform. Rolled out for their Executive MBA, it has since been adopted across all their programmes due to the pandemic. Many of their students have had positive things to say about taking classes through the platform, and you can sneak a peek through the school's introductory video.
Duration: 1 year Full-Time
Cost: AUD 75,827 = 77,142.77 SGD (approximately at time of writing)
11. The Queen Mary University of London
Amity Global Institute has partnered with the University of London, to offer the Global MBA programme to students based in Singapore. The Global MBA is developed by the Queen Mary University of London, a member of the prestigious Russell Group. The Queen Mary University of London was ranked among the world's top one per cent of universities by Times Higher Education (World University Rankings, 2016 – 2017). The Queen Mary University of London places a high priority on the integration of its teaching and research, ensuring the MBA materials are informed by the latest development in the industry and workplace while developing world-class business acumen for all MBA students. Their Global MBA is also accredited by a number of professional bodies, including CMI and CIMA.
Duration: 1 year
Cost: $21,999
Conclusion
Of course, the information provided above is a non-exhaustive list. Other business schools, such as Fudan University, Copenhagen Business School and ESADE Business School, to name but a few, will also be attending!
Raring to mingle with some of these business schools, bounce some ideas around and see your vision for the future gradually take shape? Well then, once again, please seize this invaluable opportunity and sign up for the event on 22 August here! Finally, best of luck in your future endeavours!
| School | Duration | Cost | Accreditation |
| --- | --- | --- | --- |
| INSEAD | 10 months | €89,000 (approx. $142,645.46 SGD). Add €2,000 for a business foundations programme. | QS WU 2nd Globally, AACSB, EQUIS and AMBA |
| National University of Singapore | 2 Semesters (1 Year) – Full-Time, 4 Semesters (2 Years) – Part-Time | SGD 65,000   | QS WU 113h Globally, EQUIS and AACSB |
| Nanyang Business School – NTU | 12 month (Full-Time), 29 Months (Part-Time) | S$62,000 (excludes GST) | QS WU 24th Globally, AACSB and EQUIS |
| Lee Kong Chian School of Business (LKCSB), Singapore Management University | 10-15 Months (Full-Time), 18 Months (Part-Time) | S$67,410.00 (Full-Time), S$68,480.00 (Part-Time) | QS WU 39th Globally, AACSB and EQUIS |
| Manchester Business School | Two years plus a six month live company project | S$68,167.56 | QS WU 30th Globally, AACSB, EQUIS |
| ESSEC Business School MBA | 2-3 years | $81,900 | QS WU 31st Globally, AACSB and EQUIS |
| SP JAIN Global School Of Management Singapore – Global MBA | 1 year Full-Time | AUD 75,827 = 77,142.77 SGD | TEQSA and ABEST21 |
| The Strathclyde MBA | 24 months (Part-Time) | $40,461.00 with GST | AMBA, AACSB, and EQUIS |
| The Queen Mary University of London | 1 year | $21,999 Full-Time/Part-Time | Chartered Management Institute (CMI) and Chartered Institute of Management Accountants (CIMA) |